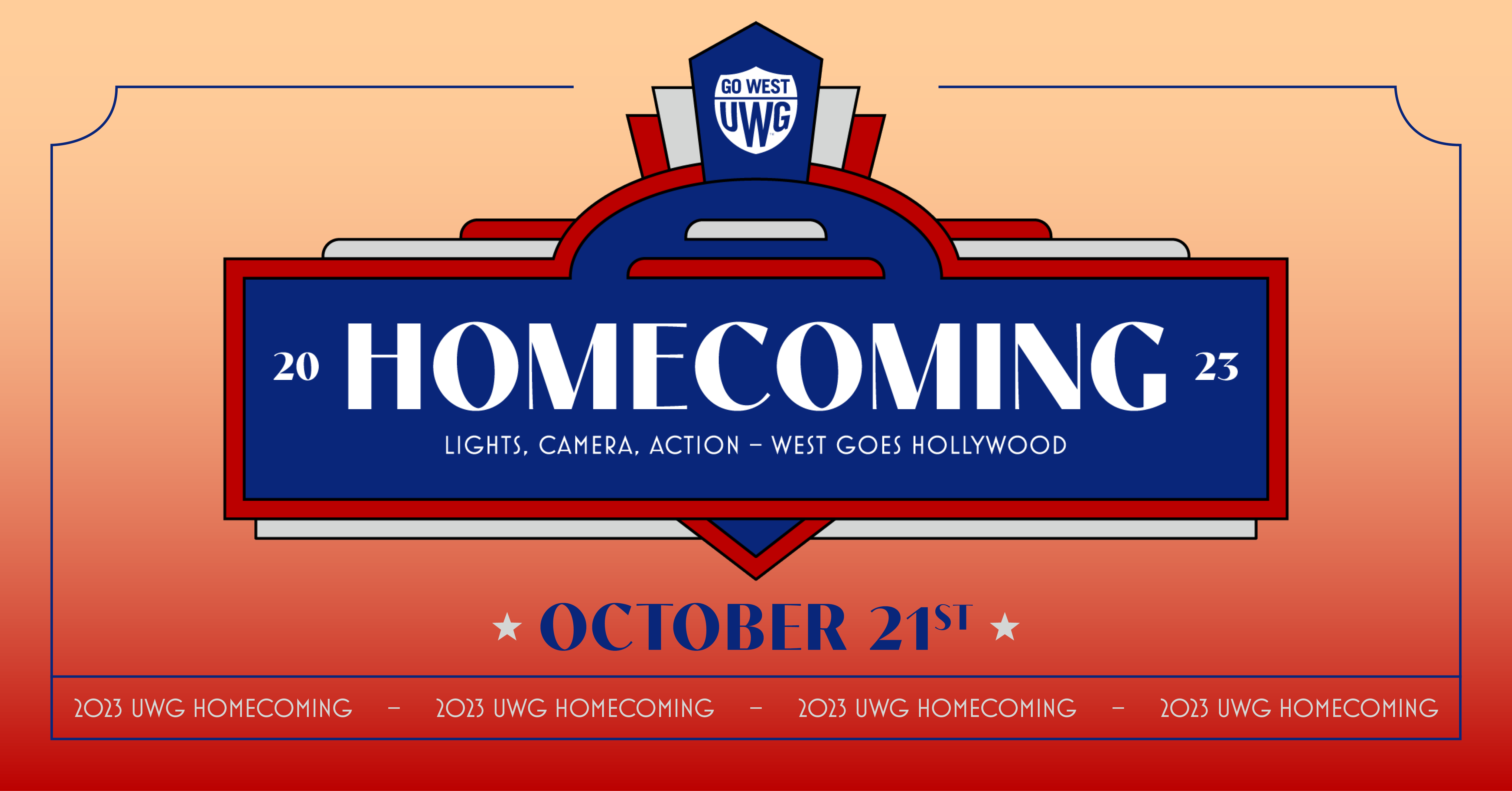 UWG Alumni & Friends Homecoming 2023
Local Ties "Love Valley Lager" Release Meet-Up
Thursday, October 19
Join us from 6:00 p.m. - 9:00 p.m. as we celebrate the new release of "Love Valley Lager" at Local Ties!
Parade Watch Party 
Friday, October 20
Parade begins at 6:00 p.m.
Front Campus Drive (next to sidewalk, in front of Cobb/across the street from Chi Phi!)
Pizza and non-alcoholic drinks are free starting at 5:30 p.m.
$10 for 3 drink tickets–leftover tickets may be used at the beer and wine tasting! Must be 21 or older to purchase drink tickets.
After parade passes, head to the Campus Center for the beer/wine tasting!
- Sign up here to be in the Homecoming parade! - 
Beer and Wine Tasting
Friday, October 20
Following the parade (7:00 p.m.) in the Campus Center Atrium, with the Homecoming Pep Rally event. 
$15 registration includes 6 tasting tickets. Must be 21 or older to participate in tastings. 
Homecoming Tailgate
Saturday, October 21
Join us at 4:00 p.m. under "The Big White Tent" near Wolf Plaza!
Registration is $15 for adults and free for children 12 and under.
Includes beer, wine, food, and non-alcoholic beverages.